Learn to Sew Syiling Pouch while Do Welfare Work
Let's join us in helping community. We teach you on how to sew Syiling Pouch (Fee and material is FREE). Together we show our support in helping each other.
Epal give knowledge & materials (FREE) –> People get knowledge –> Organization sell Syiling Pouch = Charity Success!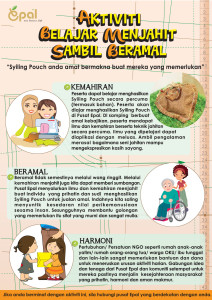 Do visit or call Epal Centre to join us today!